When Cuban photographer Alberto Korda (1928-2001) worked as official photographer for former Cuban President Fidel Castro (1926-2016), he accompanied the communist leader on a 1959 visit to Washington, DC Korda captured a now iconic image of Castro standing in silent contemplation, hat in hand, before the Lincoln Memorial. The Cuban leader placed a wreath at the base of the monument, and the photograph became a symbol of newfound respect between nations in the wake of the Cuban Revolution.
Just three years after Castro's historic visit, the United States would not only impose trade restrictions on Cuba but almost come to war with the island nation over its deployment of Soviet ballistic missiles during the Cuban Missile Crisis.
Cuban artist José Toirac pillories this historic moment in CubaPost (2019), a painting based on Korda's photograph. The painting is augmented by the addition of the logo for EMS Cuba, which is part of the international Express Mail Service cooperative, and the painted words "A challenge to distance." The words undercut the idea of ​​concord suggested by Korda's photograph with an oblique reference to the ongoing US trade embargo.
"Cuba Post is the Cuban enterprise that handles postal mail and international shipments of mail and packages," says Toirac, who is 55. "They send and receive packages from around the world except the United States. Korda titled the photograph David and Goliath. In reality, Fidel deeply admired Abraham Lincoln, and he demonstrated this by visiting Washington to see the monument. He also kept a statue of his North American hero in his office."
Mixing propagandist imagery with logos and text in the style of trademarked advertisments is Toirac's common practice. Why? Because "his thesis is that the Cuban Revolution marketed itself using the same techniques that Madison Avenue uses to advertise," says Stuart Ashman, former CEO of the International Folk Art Foundation. "The Cuban government decided that this guy is some kind of a genius, so they gave him the National Prize for Plastic Arts in Havana. They embraced the idea, in a way to show that there's freedom of expression in Cuba."
Toirac is one of eight Cuban artists in the inaugural exhibition at Artes de Cuba, the new gallery of Ashman and his wife, Peggy Gaustad. The exhibition Ocho Cubanos Ahora (Eight Cubans Now) opens on Saturday, Feb. 26.
In addition to Toirac, the gallery is showing works by Esterio Segura, Florencio Gelabert, Sandra Ramos, Santiago Olazabal, Marta Maria Pérez Bravo, Marcel Molina, and Nelson Ramirez de Arellano Conde, who was born in Berlin, Germany, and lives in Havana . Ramirez de Arellano Conde exhibits collaborative pieces made with Moscow-born artist Liudmila Velasco under the professional name Liudmila & Nelson. They've been working together for more than 25 years.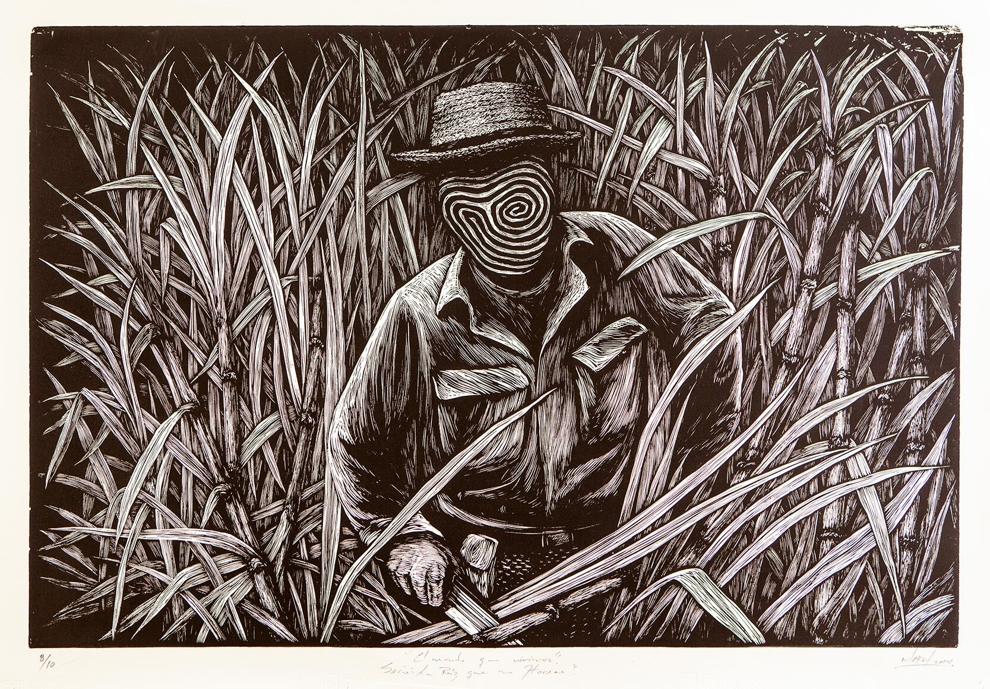 For Ashman and Gaustad, Artes de Cuba is a labor of love. They've maintained longstanding relationships with Cuban artists personally and professionally since the mid-1990s. The gallery was a long time coming.
"We've been encouraged to do this over the years by a lot of people because of our contacts in Cuba," Ashman says. "I grew up there. Peggy leads trips there. She's probably taken 40 cultural groups down there. And we know all of the noteworthy artists."
Ashman was raised in Cuba by American parents and lived there until the age of 12, when his family moved back to the United States. He wouldn't return for another 37 years, two years after an encounter with Marta Maria Pérez Bravo in 1995. At the time, her work was included in SITE Santa Fe's first biennial, part of which was installed in the New Mexico Museum of Art , where Ashman was the director.
"She really was the one responsible for Stuart deciding that he needed to go home to Cuba," Gaustad says. "She said to Stuart, 'You're so Cuban.' Cuban-Spanish was his first language."
Pérez Bravo is a photographer whose images reflect themes connected to the syncretic Afro-Cuban religions. She uses her own body as the central figure in her works. Her stark, black-and-white silver gelatin prints are ephemeral and spare and may easily be mistaken for drawings.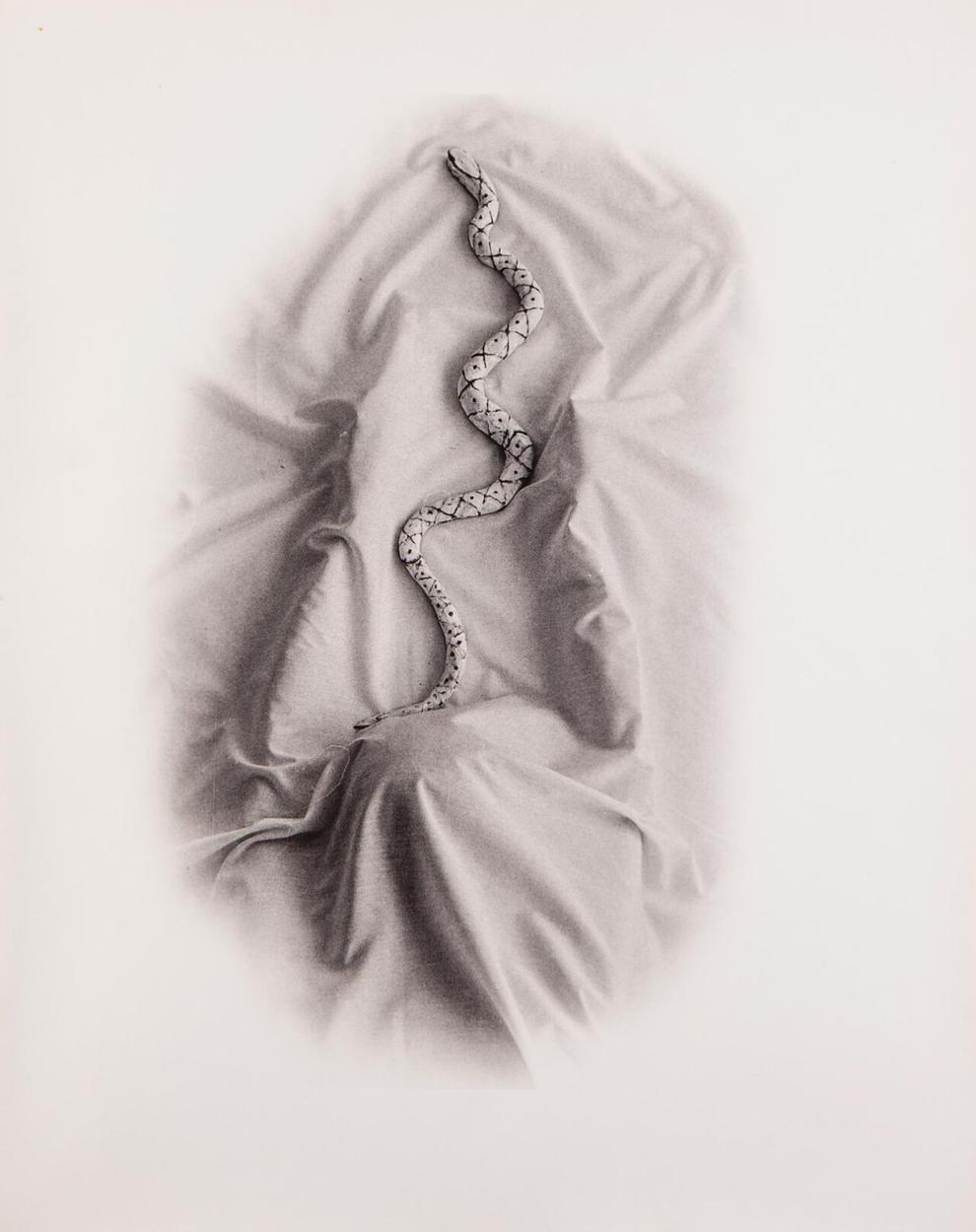 Ashman's return in 1997 marked the beginning of decades of advocacy on behalf of Cuban artists, many of whom were virtually unknown in the United States before trade restrictions eased temporarily under former President Barack Obama. One of those artists was Molina, a young artist from Cienfuegos, a chief seaport and center for sugar trade. Many of the local citizens worked as farmers, tending sugarcane crops.
Molina's work reflects the realities of a failed economy, where a once-prosperous resource and major Cuban export — sugar — is now imported and where farmers were forced to abandon their livelihoods.
"When the Soviets pulled out of Cuba in the 1990s, there was a period when there was nothing to eat," Ashman says. "They would say, 'You think I'm going to cut sugarcane with a machete for a bowl of rice?'"
Molina's large-scale, monochromatic woodblock prints are works of intensive attention to detail. The image of a fingerprint is a recurring motif and is sometimes used in place of a human face.
"I first met Peggy and Stuart when I was working in a small printmaking workshop founded by artist Rafael Cáceres and generously funded by the artist KCHO," says Molina, who is 34. "I was 21 years old at the time and was really taken by the fact that Stuart and Peggy so admired my work. Stuart was the President and CEO of the Museum of Latin American Art in California, and his recognition gave me a great deal of confidence. They purchased one of my works during that visit and encouraged me to continue working and to raise my prices. I had scant funds at the time and could only afford two sheets of printing paper, so the edition at the time was two works."
A prominent theme in the art on view in Ocho Cubanos Ahora is Cuba itself, as a motherland, as is reflected in a collaborative print by Molina and KCHO titled The Long Journey of Our Motherland, and as a geopolitical entity. The Cuban Revolution is a constant refrain. That historical moment represented a short-lived end to tyranny and authoritarian rule.
Images from Liudmila & Nelson's series Absolute Revolution (2002-2012) takes the monument dedicated to the memory of Cuban poet, philosopher, and national hero José Martí (1853-1895) and places it in various contexts. The tapering, four-sided structure, completed in 1958, is a prominent feature of Cuba's Plaza de la Revolución. But in one image from the series, an archival print of a painting by Russian romantic artist Ivan Aivazovsky (1817-1900), they've placed the monument in the midst of a stormy sea. A crowded boat in the foreground seems to flee from the tower, like sailors from a sinking ship.
Liudmila & Nelson's prints often appropriate historic imagery from paintings and photographs and conflates it with contemporary imagery, drawing sharp contrasts between past and present.
"Absolute Revolution is a project where we attempt to gather all of the possible interpretations that will help us understand the realities of Cuba following the revolution," they wrote in a statement provided to Pastime. "If you could reduce the idea of ​​Cuba after the Revolution to the smallest physical space, it would be this monument to José Martí in the Plaza de la Revolución. There you would find the essence of Cuba: Martí and the Revolution.