"When we pitched this idea internally, people were cynical," admits Richard Hoare, director of design and innovation at Breville. "They thought we would get bad press."
As news of the project spread, some in the Australian art world also expressed doubts.
But fears that artists will be harmed or that their acclaimed work will be crudely reproduced appear to be misplaced.
In fact, Breville's new range is an object lesson in innovative design and cross-cultural collaboration, with First Nations decision-making at its heart.
To begin with, it was Page, not a team of marketers, who came up with the concept of merging high-tech devices and age-old cultural images. Ten years ago, she recalls, "I came up with the idea of ​​a kettle that would tell you stories while you made your morning tea."
Then, by chance, she met Hoare at a mutual friend's wedding. "Richard loved the idea, but afterwards we both kind of forgot," she says.
Except Hoare hasn't forgotten. A decade later, when Breville started talking internally about First Nations initiatives, he told his colleagues about the Page concept.
"I planted a seed in his brain at the time, but the weather was not right for it to germinate," she says.
Page was tasked from the start, balancing Breville's job with her role as an adjunct associate professor of design at the University of Technology Sydney.
Also enlisted were First Nations consultants, including lawyer Terri Janke, an intellectual property authority, and Margo Ngawa Neale, director of the Center for Indigenous Knowledge at the National Museum of Australia in Canberra.
Then the artists. Textile and graphic designer Lucy Simpson, a Sydney-based Yuwaalaraay woman, was an easy first choice. "Lucy's practice is all about bringing together ancient stories and contemporary design, so I knew she would take the case like a duck to water," says Page.
The three artists from the remote area – Napangati, her sister Yalti and Warlimpirrnga Tjapaltjarri – are from the so-called Pintupi Nine, a group that lived nomadically in the Gibson Desert and did not interact with non-Natives until in 1984.
Today, the trio paints for the Papunya Tula Artists collective and lives with other Pintupi in Kiwirrkurra, near Alice Springs. They choose not to own many urban amenities.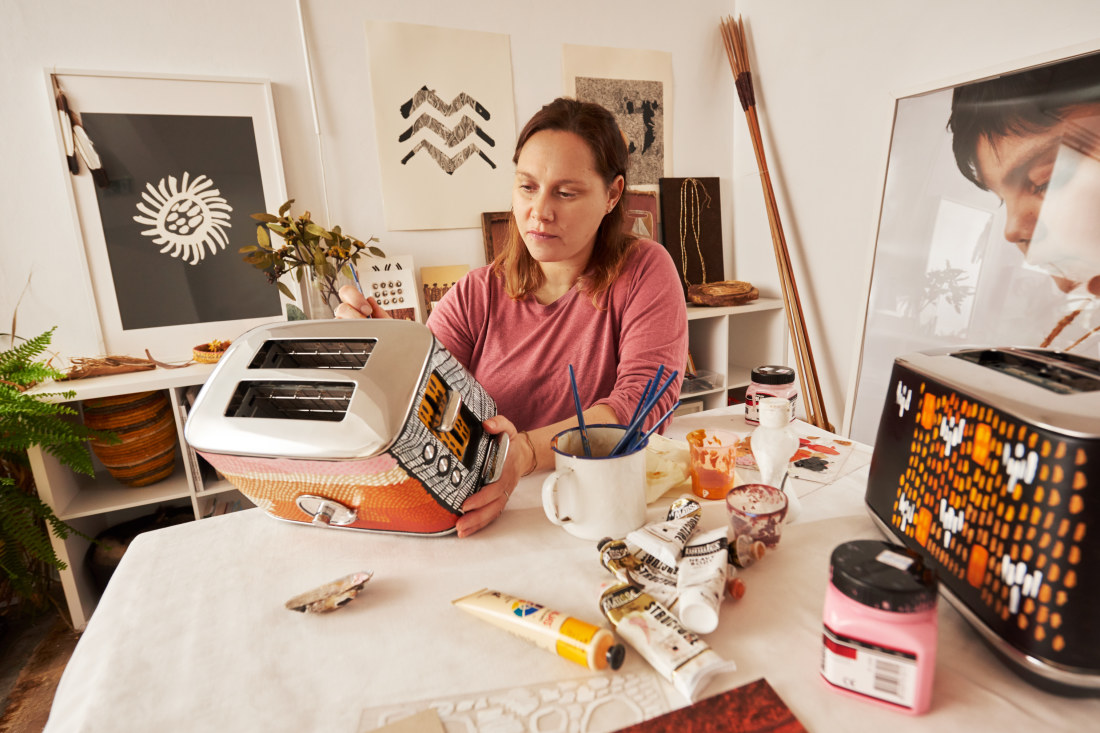 Negotiating the terms with the Pintupi artists was a thoughtful process. "The goal was to set the benchmark for what the true co-author of art objects of this type might be," says Page.
This reference has been established: Papunya Tula Artists tells Life & Hobbies that the trio have been well compensated upfront and will receive a residual stake in all sales. The process involved "months and months" of conversations with Breville.
When the deal was done, Page brought a crate of unpainted devices to Kiwirrkurra. Neither she nor the artists were quite sure what was going to happen.
"We started out by making breakfast for everyone, just to introduce these machines to the community," says Page.
She figured it might take painters a few tries to master the oddly shaped three-dimensional "canvases," so she laid out dozens of devices on the desert floor.
But backups were not necessary. "All three were successful the first time around," Page says. "They were one-of-a-kind wonders, just like James Brown."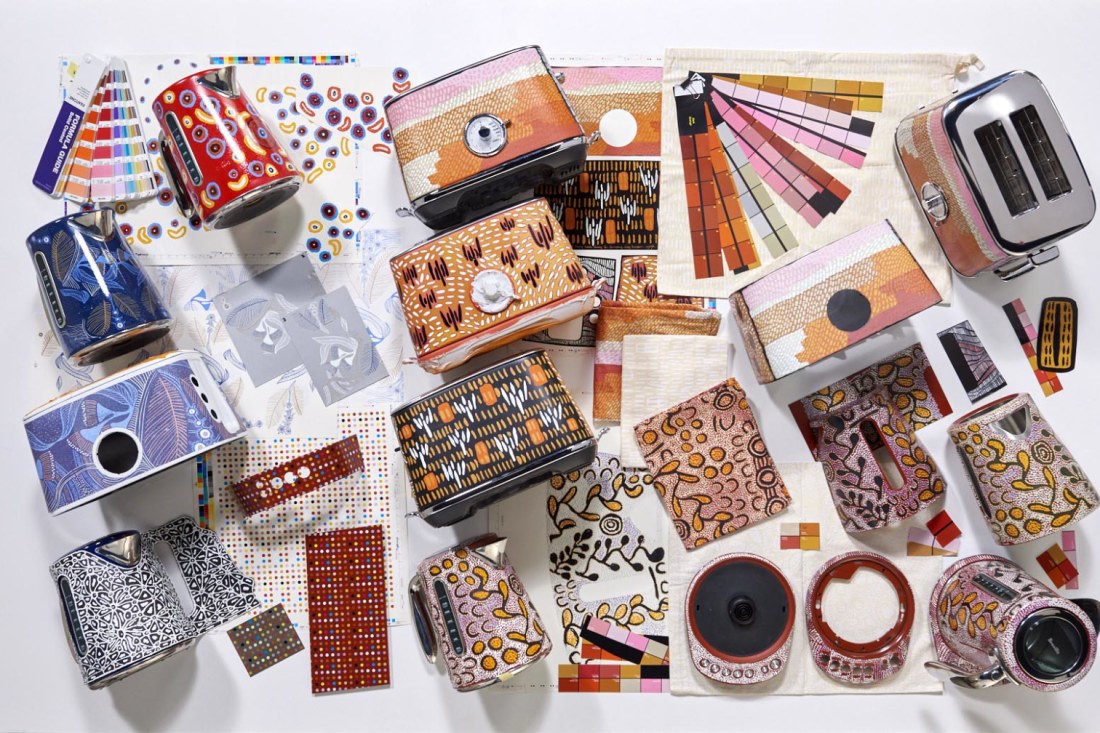 Since then, Breville has developed and patented a printing process that allows artists' works to be reproduced down to the smallest detail, down to the thickness of the paint on the various parts of each machine.
And the initiative does not stop there. The National Museum of Australia, partner of the project, is about to unveil the Indigenous Culinary Journey: Designed to Live exhibit, which combines traditional First Nations tools with Breville swag.
"We have always put marks of meaning on our tools of life, so [Breville's] the idea is just to keep up with the times," explains Neale, the curator.
The devices won't be to everyone's taste, Hoare says — nor should they be. "There is a danger in looking at Indigenous Australians as one group," he says.
"Every one of the artists we've worked with is excited about the project."
The artists themselves agree.
"I'm incredibly proud to be a part of this," Simpson says. "At the heart of First Nations design is storytelling and survival. It is a way of speaking and relating directly to the country. These beautiful objects have stories to share.
In his native pintupi, Yukultji Napangati says succinctly: "Love your country. Love your culture. I love your bush tucker.
MUST KNOW
Prices Toaster, $349; kettle, $349; juicer, $949; coffee machine $1999; bambino coffee maker, $999; benchtop oven, $899. The range, available for sale on acj.breville.com, is limited to 10,000 pieces worldwide.
One hundred percent of proceeds will go to three organizations that support Indigenous communities.
Exposure An Indigenous Culinary Journey: Designed to Live from May 27 to August 7 at the National Museum of Australia.