Since the origins of painting as an art form, the natural world has played a big role. Sun Valley, with its breathtaking scenery, is a testament to how this continues.
Today, December 29, the galleries will open in downtown Ketchum for another gallery walk, allowing anyone to experience works of art shaped by the landscapes of Sun Valley.
Over the past two weeks, Jineen Griffith and Tina Cole have teamed up for a holiday pop-up art exhibit at Anderson Architecture titled "Paintings & Prints Local Landscapes". They will also be exhibited at Gallery Walk.
Much of their work is done "en plein air", a French term meaning simply "outside". The practice is strongly associated with Impressionist painters.
Cole's watercolor landscapes are all based around this area.
"I hope their beauty inspires and raises awareness about the preservation and protection of our surrounding wilderness public lands for future generations," said Cole.
Cole's biggest inspiration is outside his window.
"We are surrounded every day by more than a lifetime of images and ideas to create, draw, print and paint," she said.
Cole has kept detailed drawing and watercolor diaries since 1975, when she was an art student and traveled through Europe, documenting the mountains and countryside of the world. She drew on rafts in the Grand Canyon, long treks in Nepal, horseback rides in Mongolia, and frequent treks to Carbonate behind Hailey.
"My watercolors allow me to draw quickly and create works of immediacy," she said. "They are made on the spot and are very fresh, real and one of a kind."
Griffith moved to the Wood River Valley in 1979, loving the hills and the rivers that flow through them. Whether it's skiing, kayaking, hiking or even sleeping under the stars, she spends as much time as possible outdoors.
"Painting allowed me to see the natural world in a different way," she said. "My preference is to paint outdoors on location anywhere that moves me in nature."
Griffith tries to capture the essence of a place and the emotional and spiritual aspect behind it.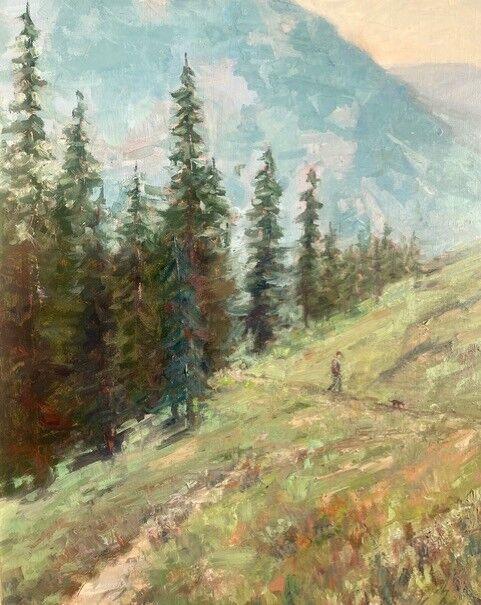 "There's something powerful about being in an environment that I can't control, forced to step out of a comfort zone and enjoy the moment," she said.
If not inspired, she will follow the changing light and movement of shadows. All of her senses intensify as she concentrates.
"It's this fast-paced challenge that brings out the spontaneity and purity of the painting," she said.
Sometimes the result of her efforts is a convincing representation of what she is trying to paint. If that doesn't happen, she still comes out rewarded with time spent in nature.
"By being at peace and in harmony with my surroundings and myself, I hope to convey an emotional connection between the work of art and the viewer," she said. "It seems impossible to capture the elemental beauty of such places, but I plan to spend the rest of my life trying. "
At Gilman Contemporary, Jill Lear's art, oscillating between the abstract and the figurative, focuses primarily on the imagery of trees. She has spent the last 20 years photographing, drawing and painting trees.
"Trees are puzzles of proportions, perfect vehicles for mapping and investigating," Lear said.
Each piece is named after the latitude and longitude of the tree as well as its Latin name. If you drop the coordinates into Google Earth, the actual tree appears.
"The more I drew and painted the trees and the more I read about them, the more I became interested in their stories, their stories, what they witnessed, mainly their inner life," she said.
For Lear, every tree is a mystery. What does the tree want to communicate?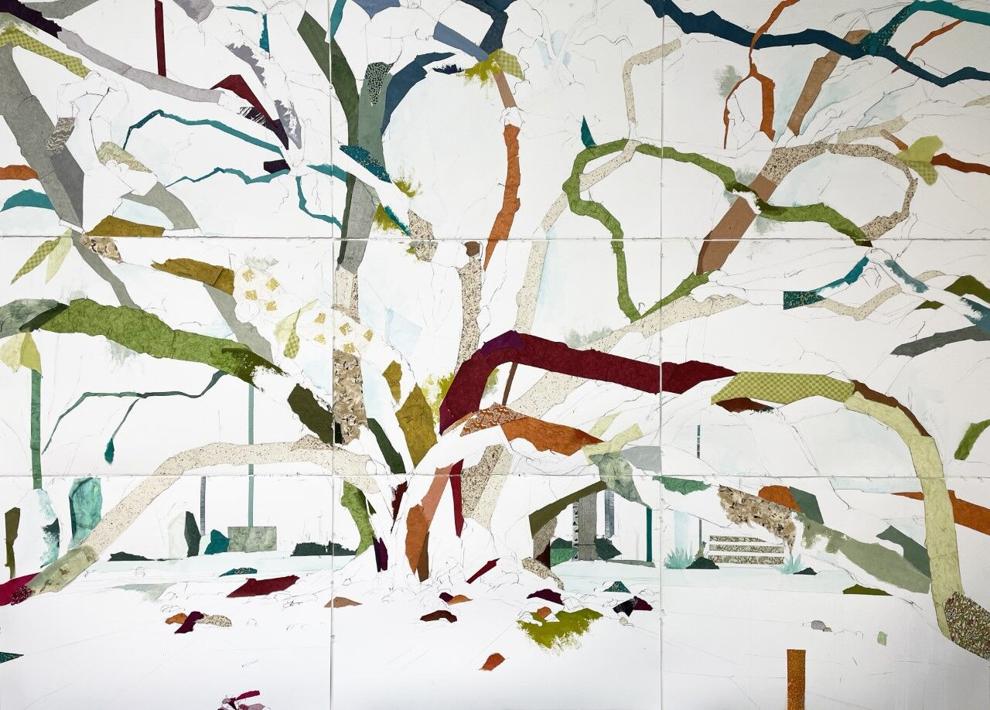 "My hope is that [people] will take the time to really watch, "she said," and that I will give them a new way of seeing the world. "
Kneeland Gallery will present the work of Caleb Meyer.
As he grew up, Meyer's father was a camp director at Camp Perkins in the Sawtooth Mountains, where he spent most of his summers.
"Living in these regions had a huge impact on my appreciation of the landscape and all of creation, which in turn had a great influence on my art and creativity," said Meyer. "To me, there is nothing more inspiring than the beautiful wild places that surround us, and I hope to capture even a small piece of that glory so that people can bring it into their homes."
Meyer usually starts with a reference photo for inspiration, then lets it fly. He plays with lines and colors while capturing the natural world, working towards a sense of reality while maintaining the spontaneity of Impressionism.
"What I hope people get from my job is above all a feeling of peace," he said. "It might be cliché, but I hope my paintings make people happy, even happy to be alive and thankful that we can live in this world."
These are just a few of the galleries on display at Gallery Walk. Be sure to check your favorite local gallery's website to see if they're participating and to stay up to date with the latest COVID updates.