In recent days, the New York Times and other news organizations widely reported on the role of former President Donald Trump's outside advisers in a plan to seize voting machines.
Also in recent days, U.S. Democratic lawmakers and the Congressional Black Caucus have accused states led by Republican governors of attempts to restrict ballot access to people of color.
Such topical questions readily come to mind when looking at the sculpture by multimedia artist William Greiner Ballot box (2019). The black wooden cube, with galvanized hardware and the words "CAST YOUR VOTE HERE" written on its sides, would invite vexation from anyone trying to use it to vote. Padlocks and heavy chains prevent any exit into the box.
Irony and paradox permeate this work. And in today's era of divisive politics, social upheaval and disruption of normality, this is more than just ironic or paradoxical. This is from actuality.
"I was never a politically aware person," says Greiner, 64, who moved to Santa Fe from Fort Worth, Texas, in late 2020. "But I always voted. I'm from Louisiana, and one year the race for governor was between Edwin Edwards and David Duke. The story read, "I will vote for the crook over the racist. So I've always looked at politics and choices like that.
"But when Donald Trump came along, I realized it was a whole different situation, a whole different time, a whole different animal. I found myself on social media, getting into these arguments that were going nowhere. , like going down a rabbit hole. I got frustrated and angry about it. I thought, 'I'm going to stop and desist from this activity, and, instead, I'm going to make art out of it. .' »
Greiner spent most of his artistic career working as a photographer and later started doing collage. Unusual policyone of the three bodies of works exhibited at the Aurelia gallery (until February 27) in the exhibition rock Paper Scissors, was the culmination of three years of work. An exhibition of Unusual policy was originally scheduled for March 2020 at the Fort Worth Community Arts Center in Texas. Greiner even commissioned friend of a friend, Texas gubernatorial candidate and 2020 presidential candidate Beto O'Rourke to write the foreword to the exhibition catalog. Then the COVID-19 pandemic hit.
"Hardly anyone saw the show in Fort Worth, over 50 pieces of art," Greiner says. "This is my second chance to have a smaller exposure."
In addition to Unusual policyAurelia Gallery presents selections from Greiner's series of paintings and collages Is Paris burning? and Ambitious recyclingsculptural works made from recovered objects.
"Until 2014, photography was all I did," he says. "I had quite a bit of success in the 1990s, when I was doing what I was doing in New Orleans, doing fine art photography. Nobody there was doing that, so I was able to make some inroads in exhibitions and collections.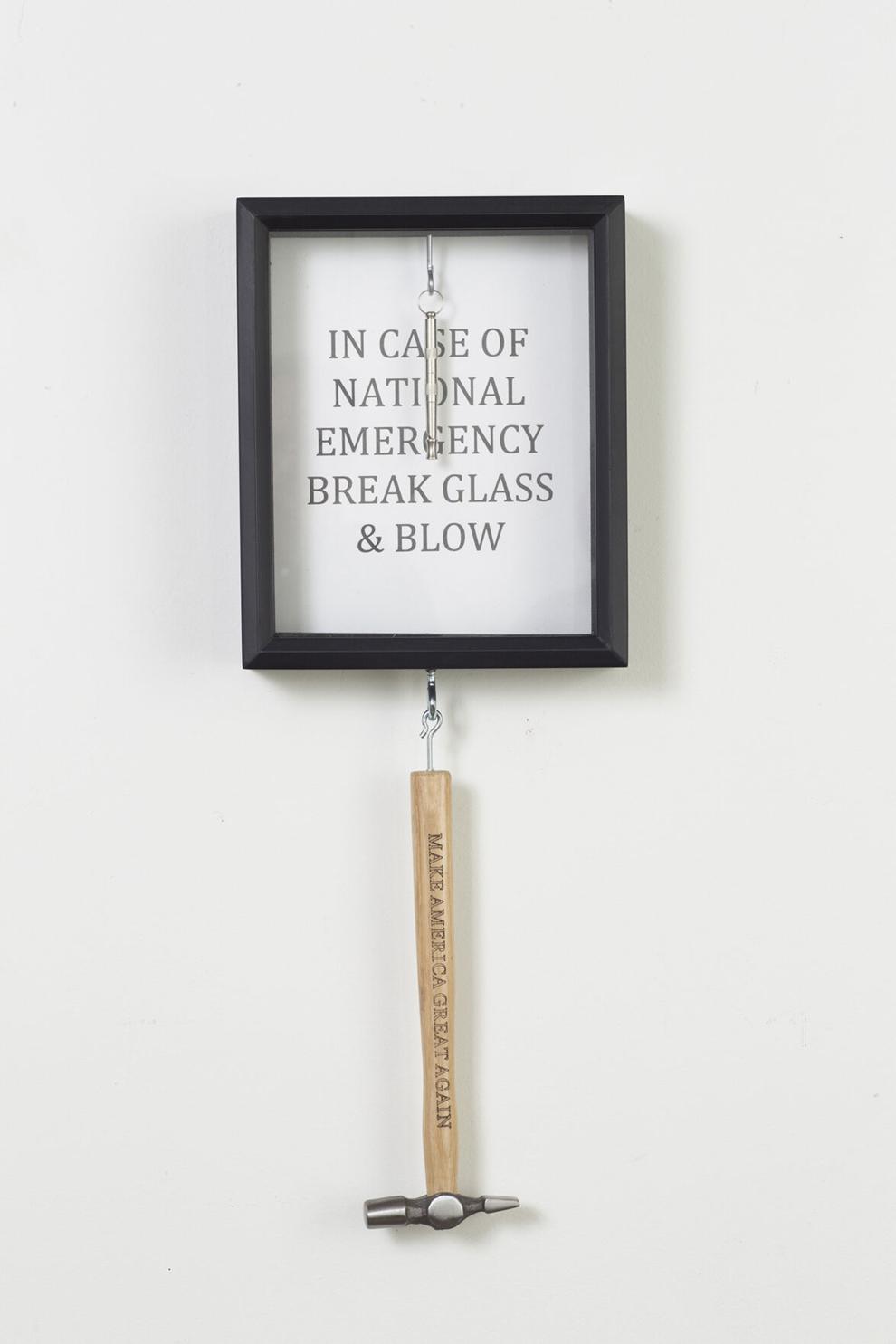 Greiner was a darkroom photographer and never felt comfortable with digital technology. And, more and more, he came under the influence of the artist, photographer and lithographer Ralston Crawford (1906-1978).
"Crawford wasn't from New Orleans, but he spent a lot of time there," Greiner said. "He was a painter, printmaker, and filmmaker, and I kind of yearn for that. Even though I wasn't really trained in any of those other mediums, I wanted to try. I'm still not very comfortable with painting .
He called the current exhibit rock Paper Scissors because of the three corpora represented. Most of the works presented are works on paper. But a sculpture, political tool (2020), does indeed contain a rock.
Most of the collage work is in Is Paris burning?, which takes its title from the 1965 non-fiction book by Larry Collins and Dominique Lapierre, which tells the story of the liberation of Paris during World War II. The book served as the basis for a 1966 film of the same title by French director René Clément. Greiner's collage work is made from paper he found in Paris, near Notre Dame Cathedral, shortly after a fire damaged the cathedral's roof and spire in 2019. papier is made of materials from billboards and posters, constructed in such a way that it looks like many overlapping posters are peeling off.
"It was an opportunity to work with more found objects," he says. "I guess that's sort of my aspirational recycling kicking off."
The series, Ambitious recycling, developed after Greiner expressed a desire for an acquaintance that he would like to be able to recycle items that are not part of any typical recycling program. An acquaintance called him an "ambitious recycler". Only political toolwhich is a spoon-shaped construction tool with a wooden handle and a stone resting in its shovel, is part of the series.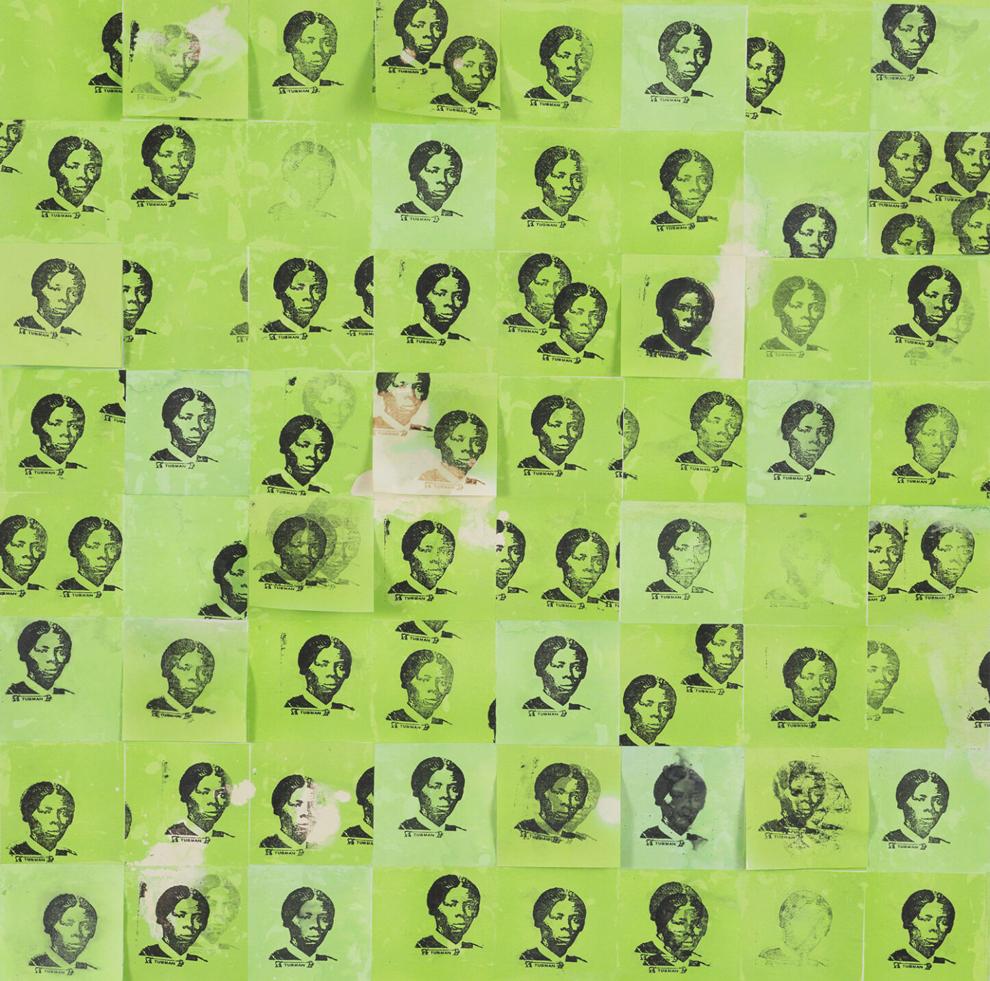 Part of the work in Unusual policy also incorporates collage, such as Remembering Harriet Tubman (2019), a tribute to the American abolitionist and political activist, consisting of a series of Post-it Notes bearing ink stamps of Tubman's face; and I really do not know Careful, do you?, which combines painting and collage in a tricolor composition – red, white and blue – whose central section bears the phrase "GOOD PEOPLE ARE ALL AROUND YOU". The title comes from the controversial phrase on the back of the jacket worn by former first lady Melania Trump during a visit to an immigration detention center during her husband's presidency.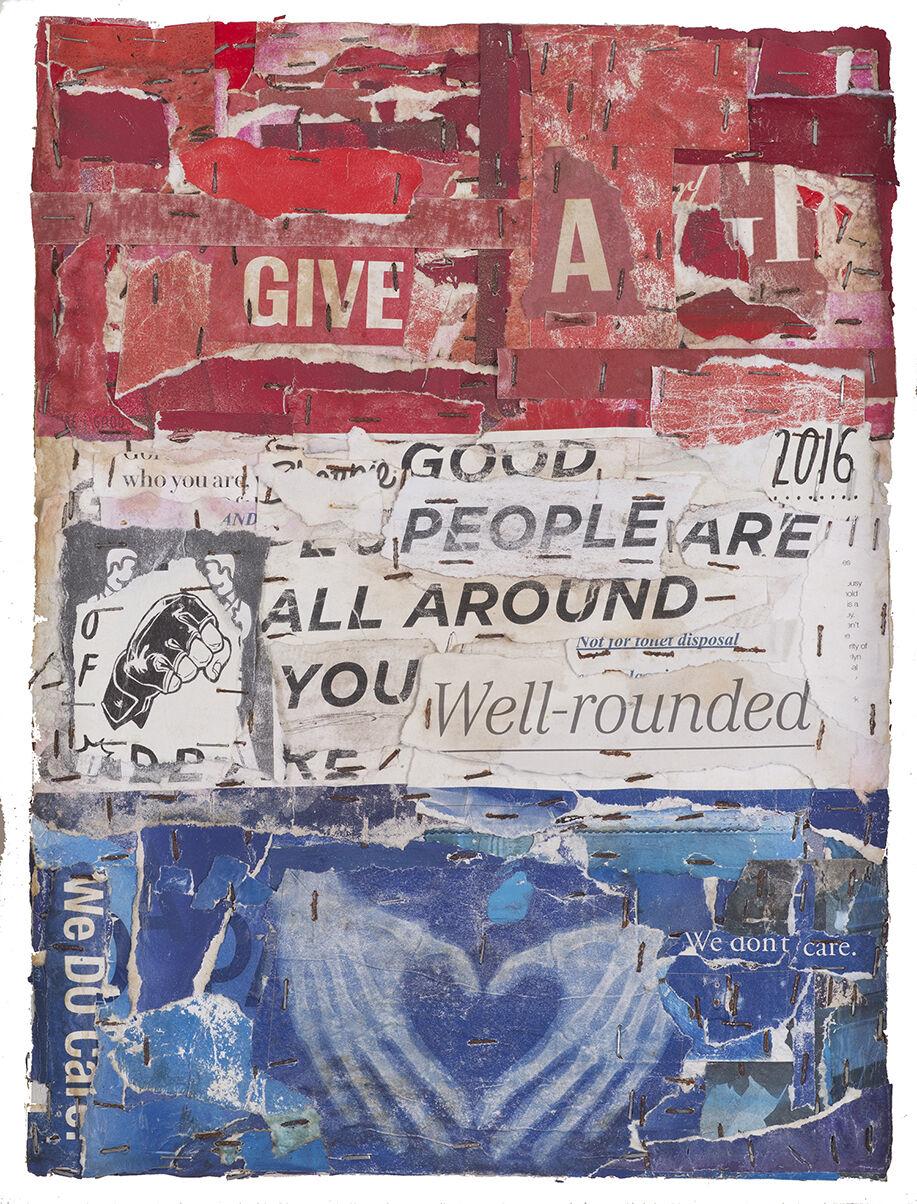 A work of Unusual policy, Black Birds Matter (2018), is a painting with woodcuts in the shape of crows. Despite its apparent correlation to glib and tone-deaf responses to the Black Lives Matter movement, such as All Lives Matter, Greiner's painting is a coded reference to the civil rights movement.
"When the Black Lives Matter movement started, you had all these people saying 'White lives matter' and 'all lives matter,' but that's not the point," Greiner says. "The fact is, black lives are in danger, and we need to pay attention to that. I did this track because I love the Beatles song "Blackbird". »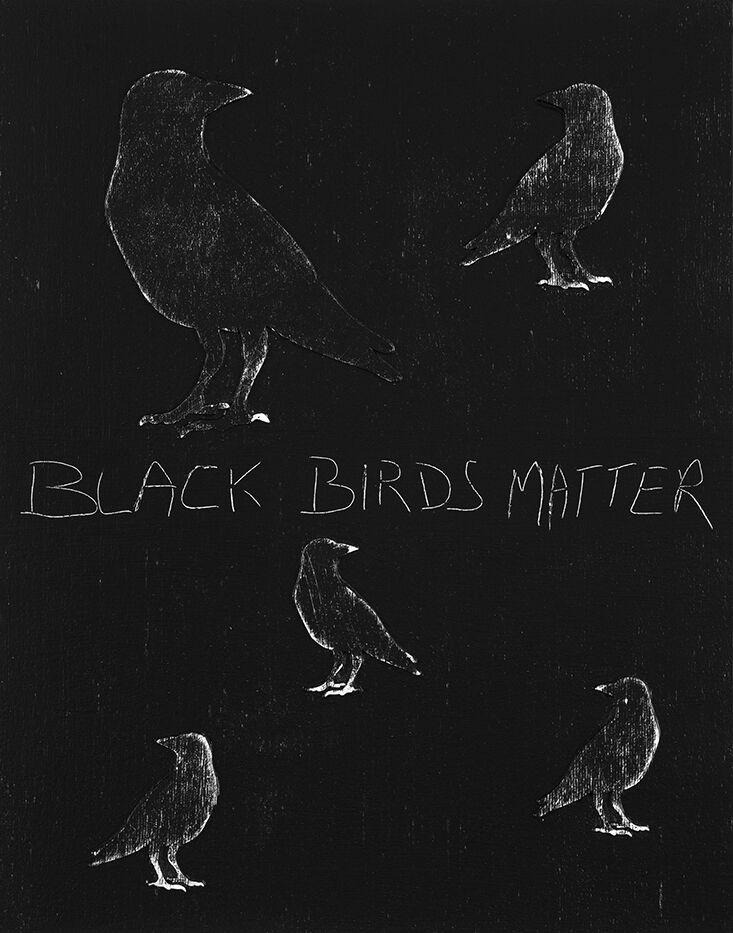 Apparently Beatles co-founder Paul McCartney wrote "Blackbird" in 1968 in response to escalating racial tensions in the United States.
"It was a political song," says Greiner, who professes a love for music, although, he says, "I have no musical talent or ability." But his next project, You Say Yes, a fictional group, is currently in development.
"I'm going to record a song, and I'm going to make a video, and I'm going to have an album cover," he says. "But it's going to be this thing that really doesn't exist."